Knap 250 km ultraløb på 36 timer. Om et døgn er det tid til at følge løberene på distancen mellem Athen og Spartathlon.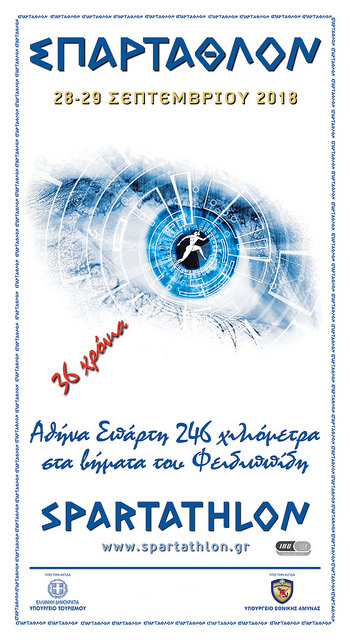 Selvfølgelig er der danskere med igen i år, når starten går fredag morgen 🙂
Diana Kämpe – tidligere deltager. Løb på 
33:55:49 i 2017
Mathias Jørgensen – 2'er ved Ultrabalaton i 2017
Henrik Westerlin – 5'er Spartathlon 2015 i 
26:19:28
Kent Møller – deltaget et hav af gange i Spartathlon
Keld Møller Jørgensen – løb Spartathlon i 
34:26:21 i 2011
Claus Rasmussen – løb (i sandaler) Spartathlon i 
35:41:32 i 2014

Spartathlon is the event that brings this deed to attention today by drawing a legend out of the depths of history.
Desværre kommer vi ikke til at se noget til Stine Rex i år, Stine er de to forgående år blevet nr. 4 hos kvinderne. Med en 2. plads ved det års EM 24 timers havde Stine måske haft mulighed for at træde helt op på podiet i år. Men trods ihærdig indsats for at komme på startlisten må det vente til senere. 
Vi alle kan følge løbet her.  Happy Feet til alle.