Så var der pakkepost fra staterne i dag – nærmere bestemt fra Boulder, Colorado. Indholdet var nu ret beskeden. To stykker gummi og to snøre samt en lille metalting var alt, hvad der var i posen. Det til trods, så har jeg glædet mig til at modtage denne pakke.
Efter netop at have læst "Født til løb" af Christopher McDougall ville jeg gerne stifte nærmere bekendtskab med de meget simple Xero Shoes.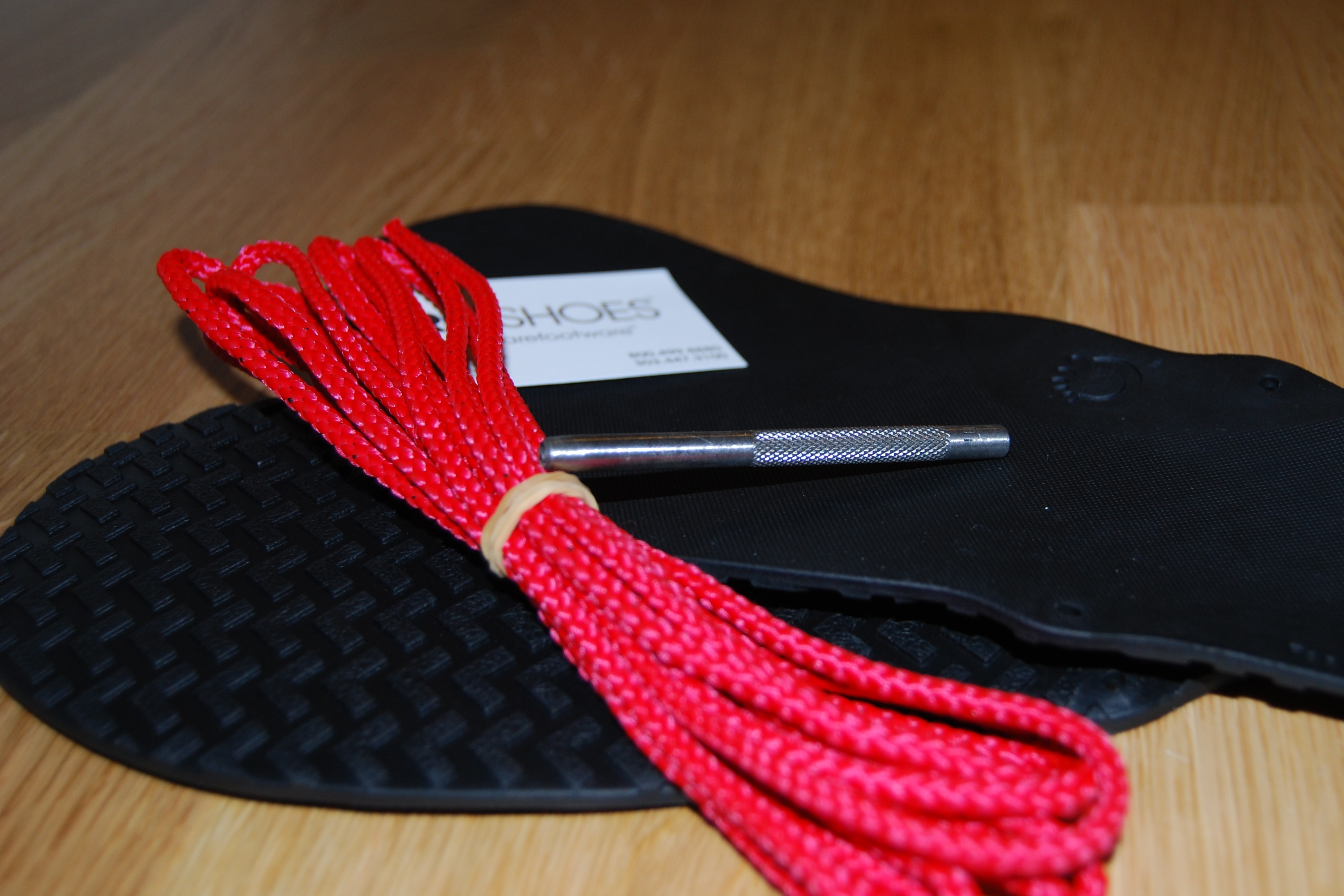 I første omgang bliver der kun tale om at gå i skoene – løberiet må fortsat vente en tid. Det gør heller ikke så meget. Med en garanti på 5.000 miles, så skal skoene nok holde til jeg er klar parat til løbestart.